Introducing Odin Hot Tubs!
A true hot tub capable of reaching 40ºC (104ºF). Every model is equipped with a filtration system that uses both an ozone generator and a pleated sediment filter to sanitise the water, keeping it crystal clear. Adjustable temperature from ambient room temp to 40ºC (104ºF).
Designed with ease and simplicity in mind, there is no need to plumb it in. Simply fill up, plug in and set your temperature.
Insulated lockable spa lid included with all Odin models. Please see specs and information available below.
DHL INTERNATIONAL AIR EXPRESS SHIPPING TO USA INCLUDED IN PRICE
Lead Times - Production times are 10-12 weeks.
Warranty - 5 Year limited warranty!*
View full details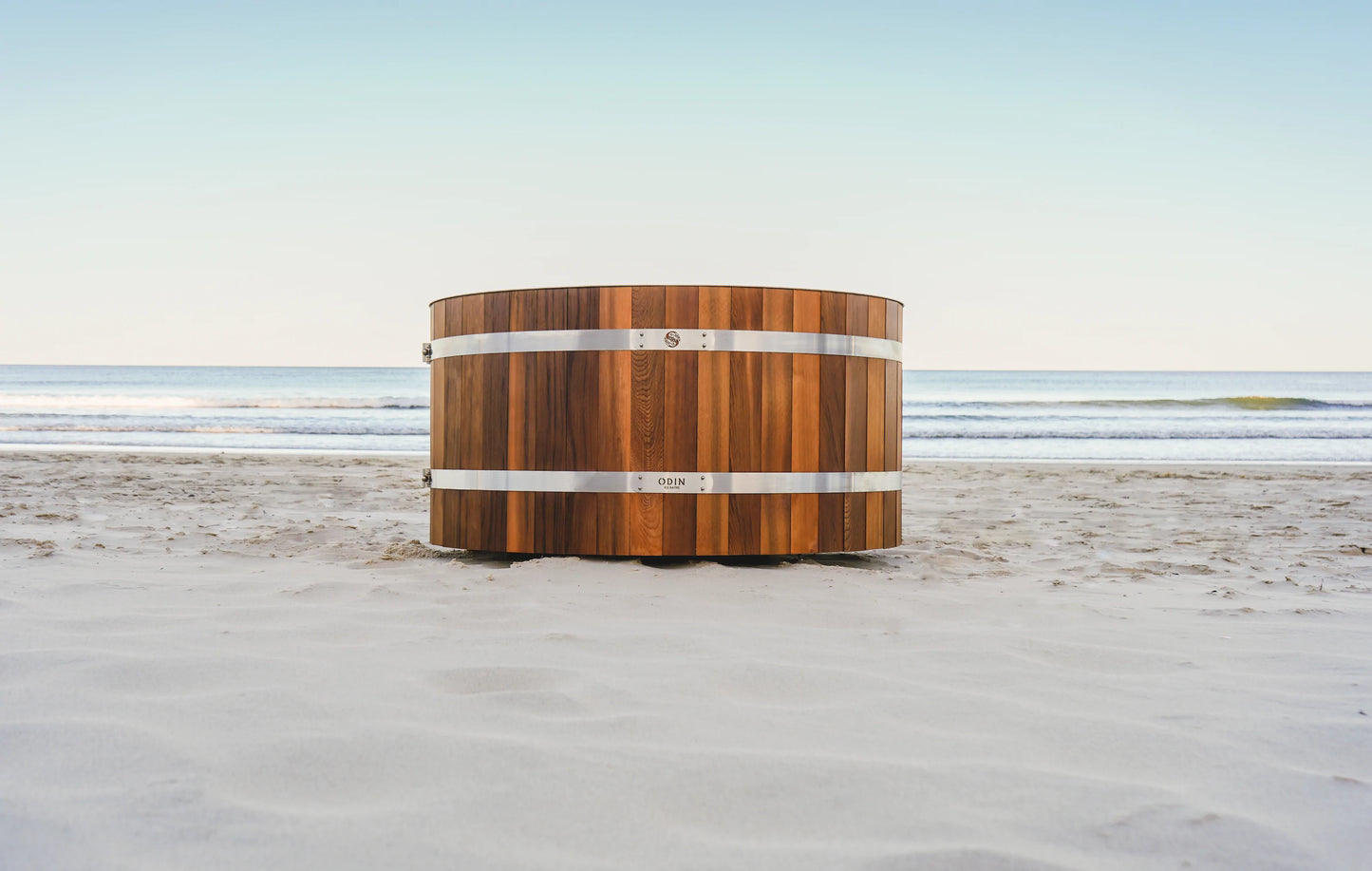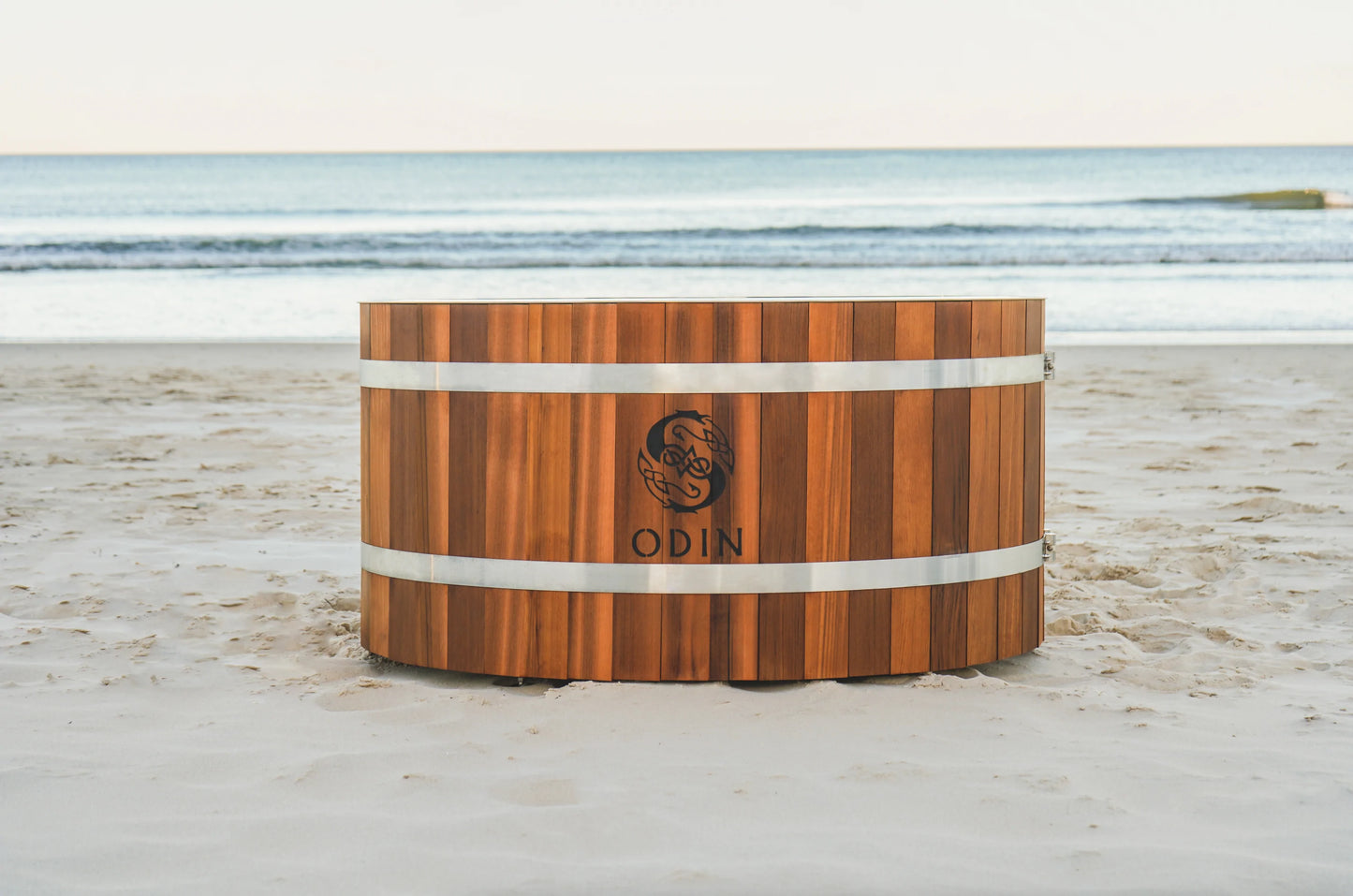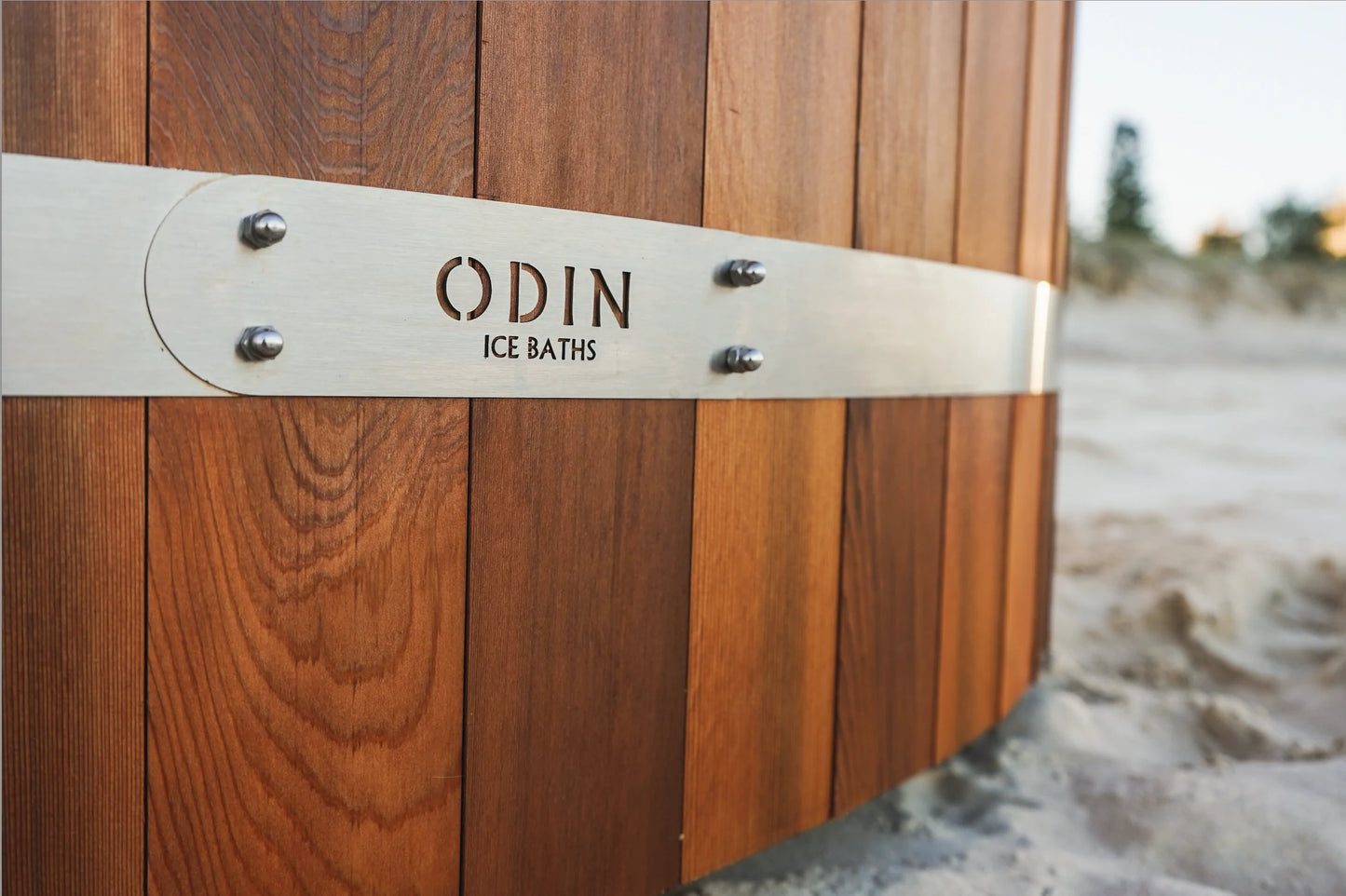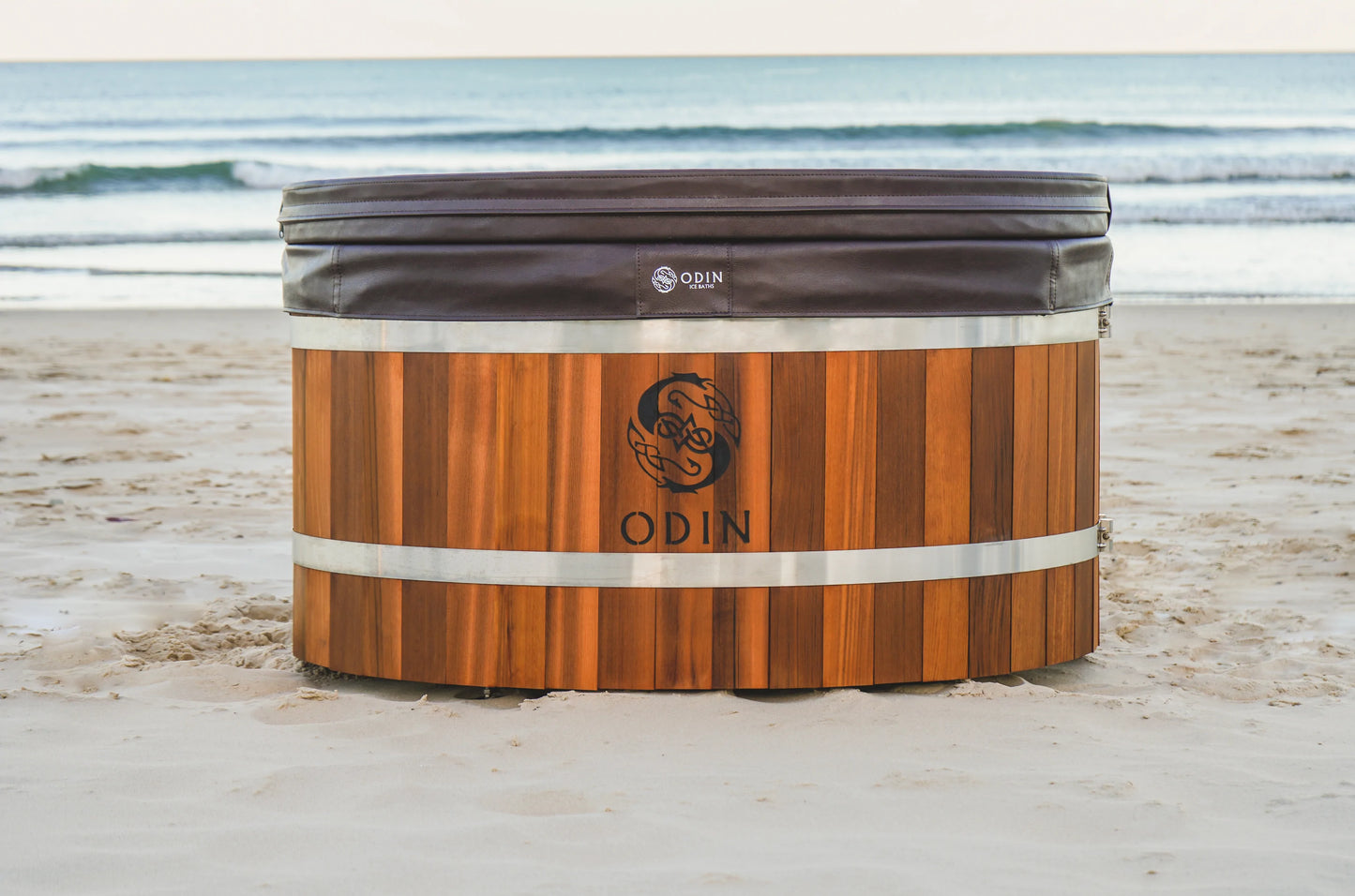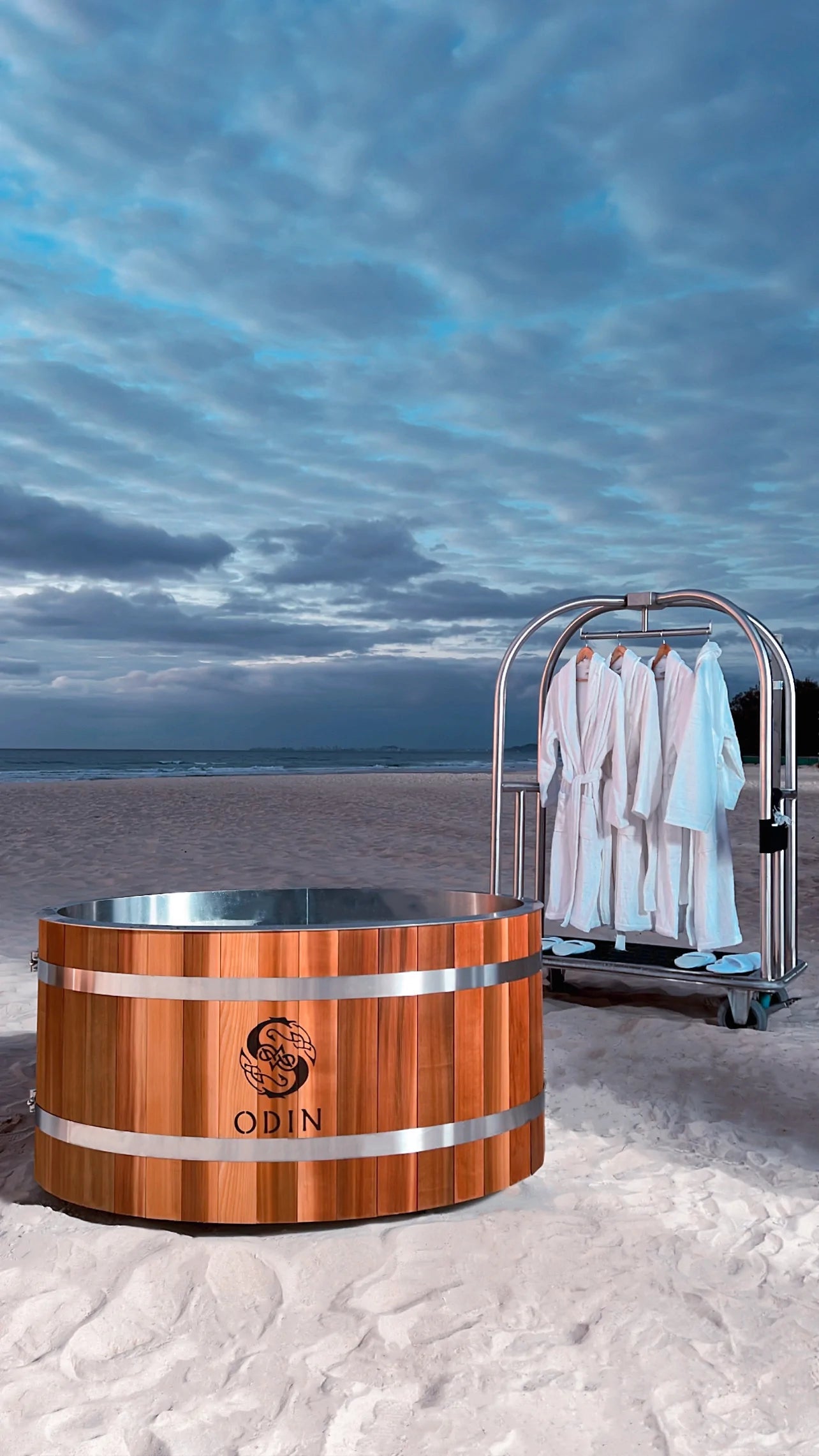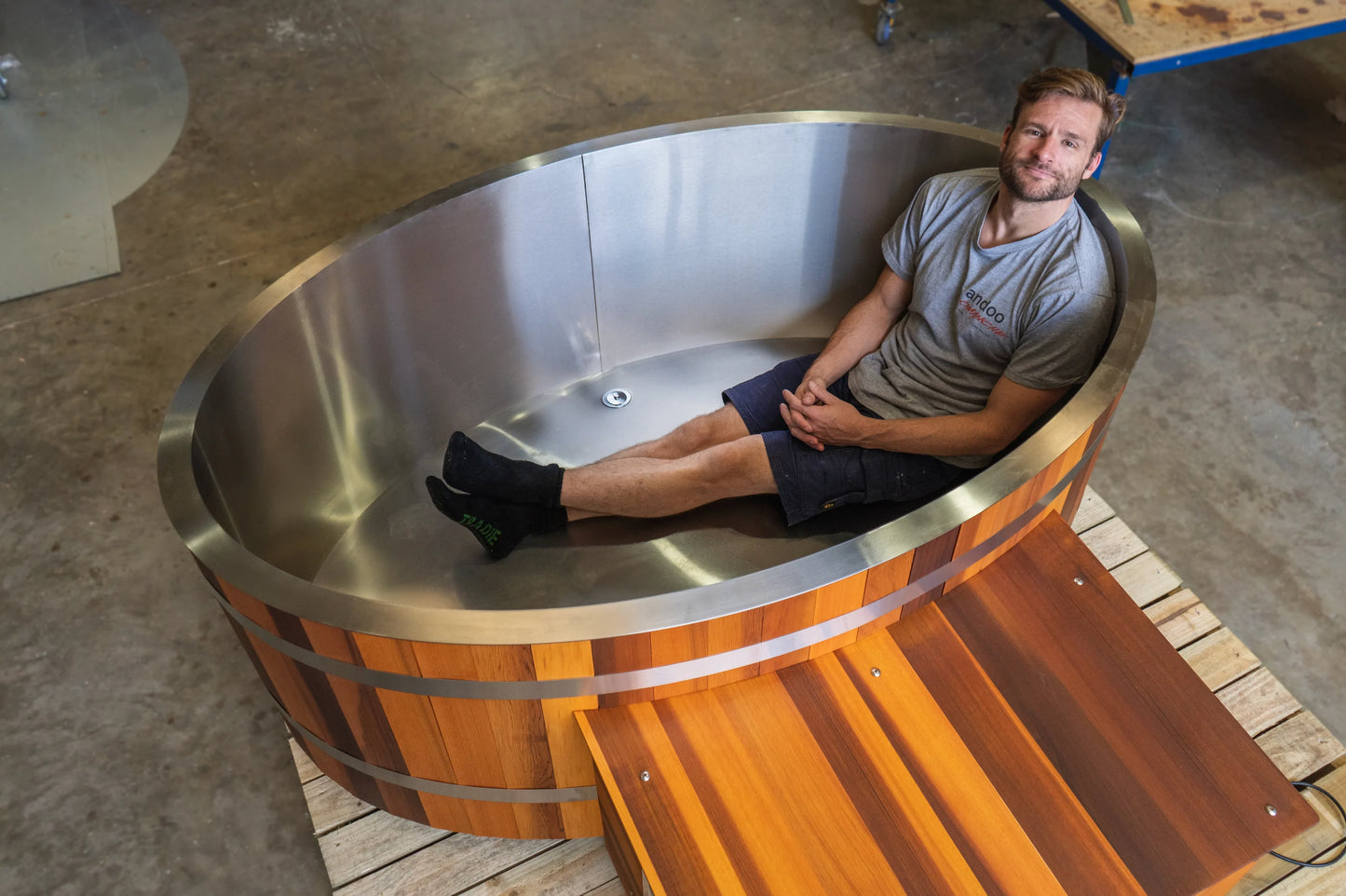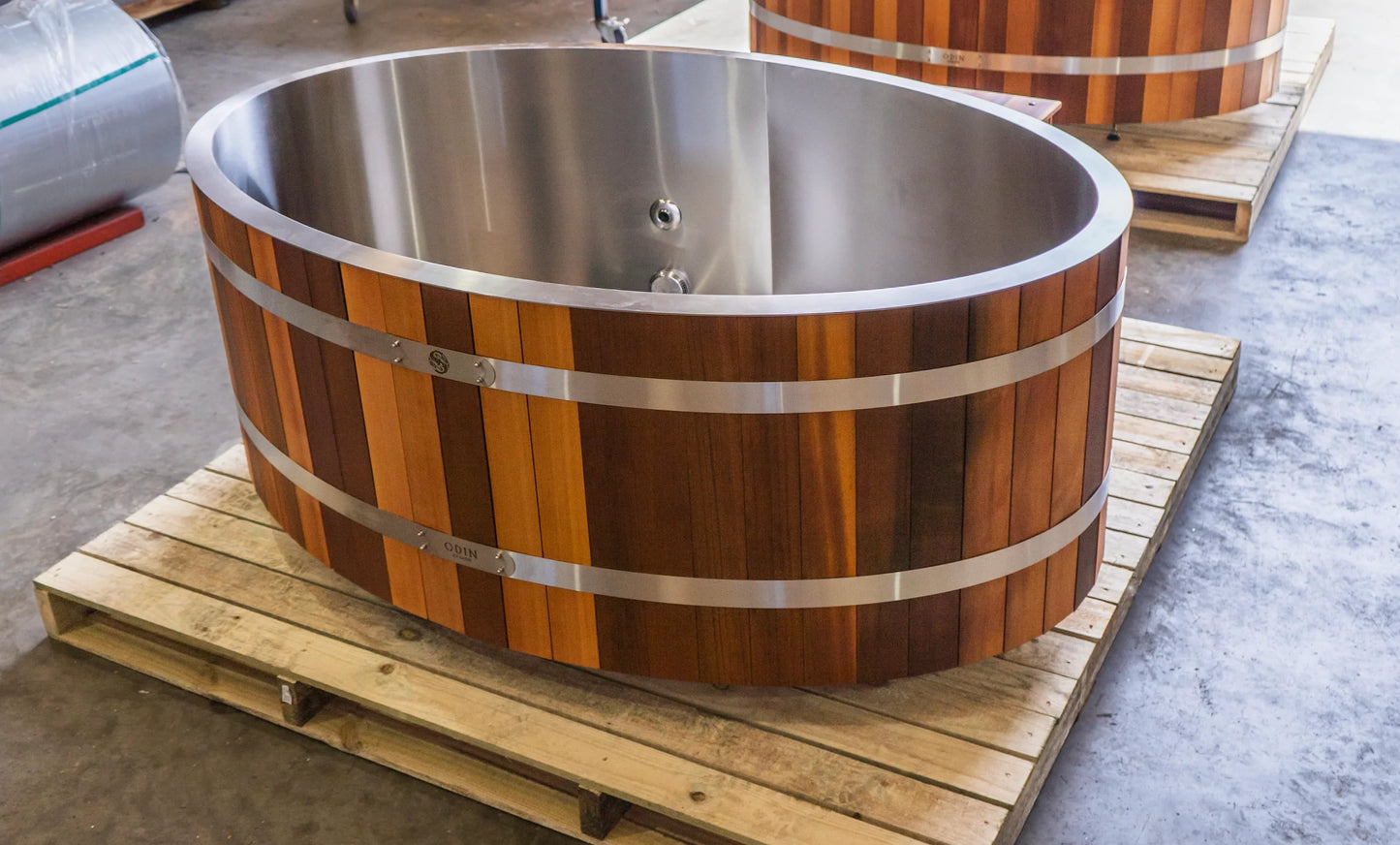 Odin lead time is 10-12 weeks from order-placed to dispatch.

International customers can expect DHL International Express to deliver their orders within approximately one additional week.


Dimensions - millimetres (mm)
MEAUSREMENTS ARE IN INCHES (in)

Interior = the inner stainless steel section of the Odin - the part that you sit in.

Exterior = the full outside dimensions of the Odin, including the housing step.

IMPORTANT: An additional 12in (minimum) of clearance is needed in front of the housing step to allow sufficient room to access the filter within for maintenance. Please add an additional 12in to the EXTERNAL WIDTH (W) measurements below when considering the total area required to house the Odin.

Original Pro Interior - 47.2 L × 31.5 W × 23.6 H approx.

Original Pro External - 51.2 L × 53.9 W × 29.1 H approx.

XL Pro Interior - 59 L × 31.5 W × 23.6 H approx.

XL Pro Exterior - 63.0 L × 55.5 W × 29.1 H approx.

Dual Pro Interior - 64.6 L × 40.9 W × 23.6 H approx.

Dual Pro Exterior - 68.5 L × 64.9 W × 29.1 H approx.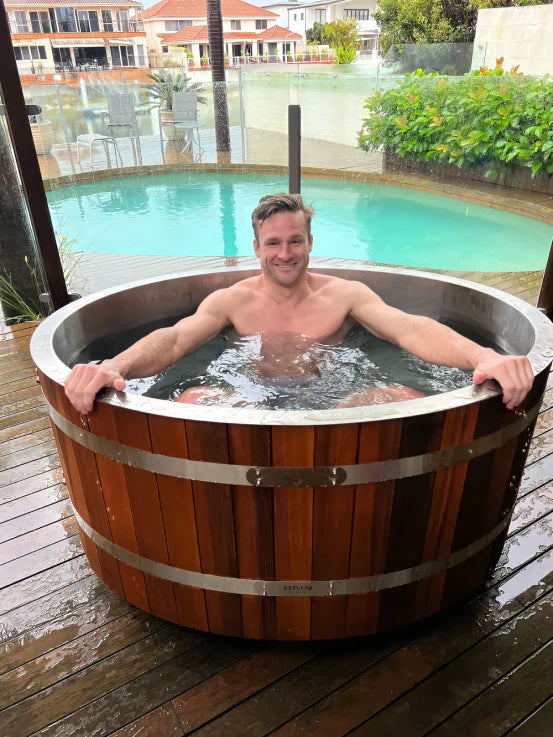 Customer reviews
"I searched high and low for the best ice bath and odin is the only ice bath with fully automated inbuilt ozone filter/sanitisation and temp control down to 0 degress"
Odin Dual
-Kira Love
International DHL Express AirShipping Included!
Shipped to you by plane to your door in 5-7 days!
INTERESTED BUT HAVE MORE QUESTIONS?
Check out our full FAQ! page or enter your details below to get in touch.