FEEL THE SHIFT IN YOUR MENTAL AND PHYSICAL PERFORMANCE — ONE ICE BATH AT A TIME
Humans have been using the tool of cold plunging for eons. Today, it is the health ritual loved by athletes, celebrities, entrepreneurs, and those living a more conscious life. The physical, psychological, and emotional benefits are powerful. Feel more in control. Become resilient to stress. Perform better.
A True ice bath
The Odin can be programmed to maintain any temperature from 15ºC all the way to 0ºC. Unlike most "cold plunges", the Odin will actually create its own ice if you're brave enough.
build my odin
A True ice bath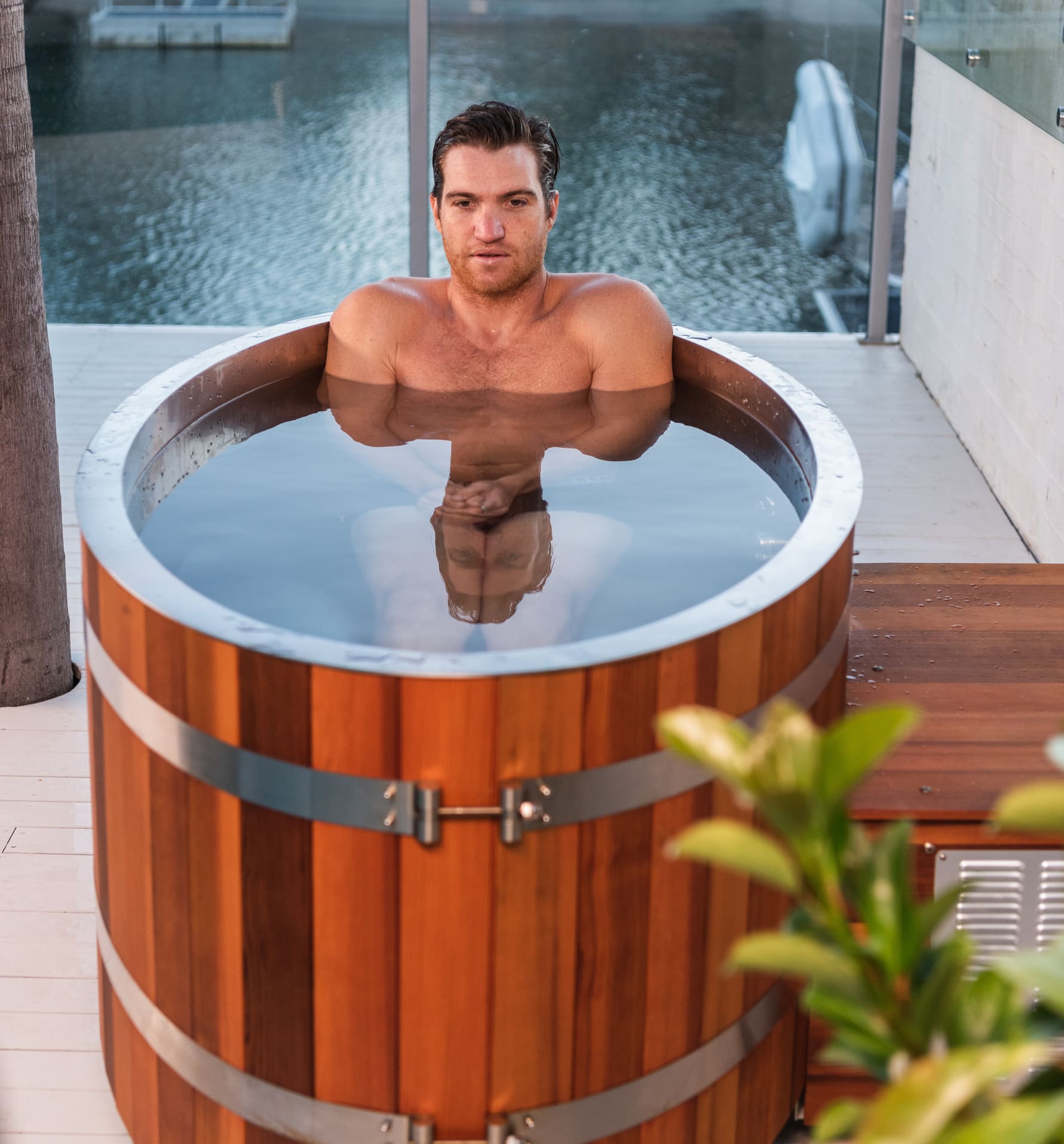 Crystal Clear Water
✚ 24/7 Autopilot filtration and sanitisation.
✚ Reusable pleated sediment filter.
✚ Ozone generator for sanitising the water.
✚ Pump and filter runs 24/7.
✚ Larger filter for our commercial tubs
✚ UV upgrades available.

Depending on use the Odin can go months without having to be cleaned.
"When you get out, you feel like Superman, you're ready to take on the world"
- Jono James, Founder & Designer
WHY THE ODIN?
An increase in blood flow and immune system support that can reduce chronic pain, boost your metabolism and help with sleep.

Immune system support
Increase blood flow
Reduce chronic pain
Boost your metabolism
Better sleep
Cold plunging can lower inflammation, reduce muscle soreness & help increase performance.

Lower inflammation
Reduce muscle soreness
Boost performance
An increase in blood flow and immune system support that can reduce chronic pain, boost your metabolism and help with sleep.

Boost in energy
Elevate mood
Practice discipline
Increase resilience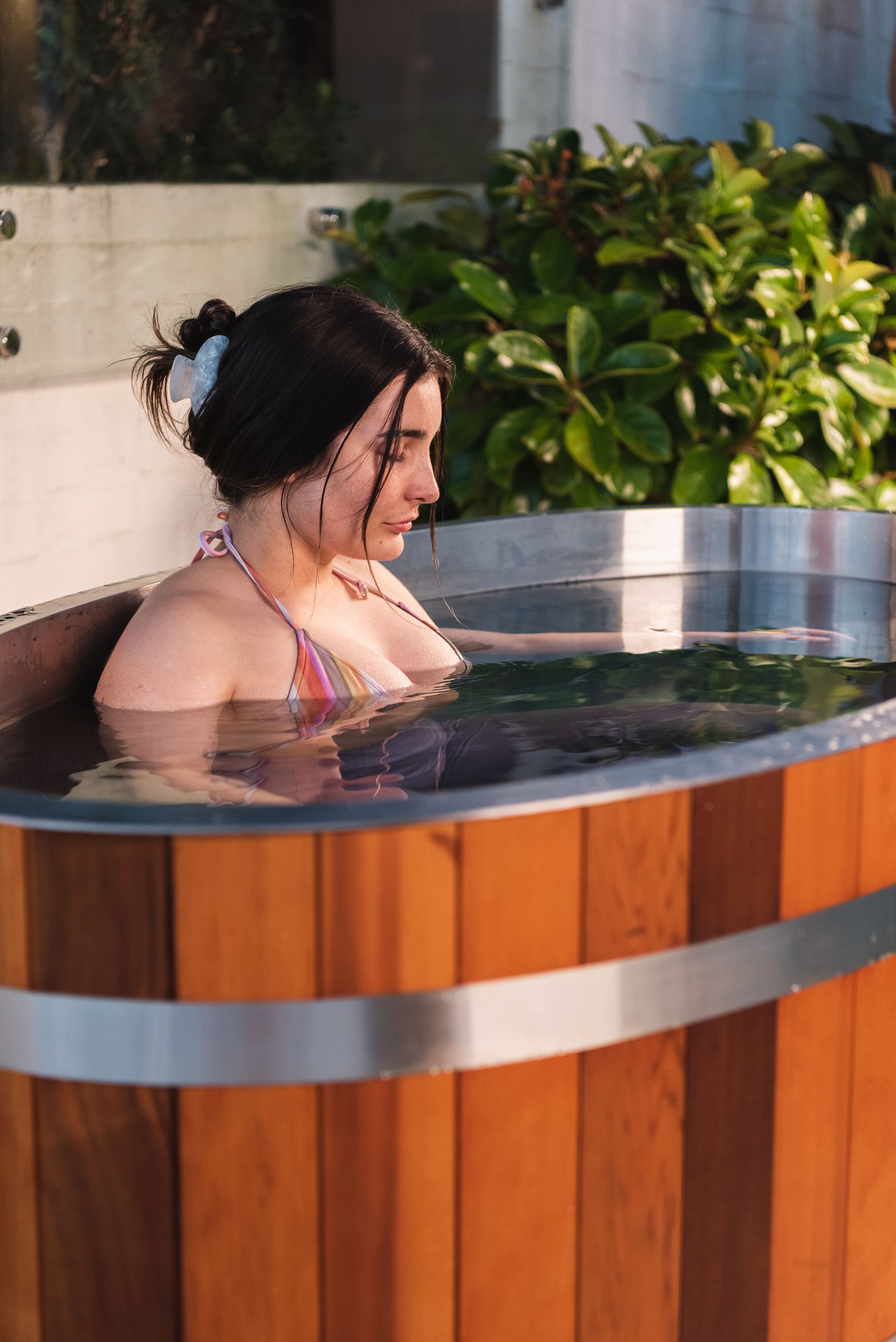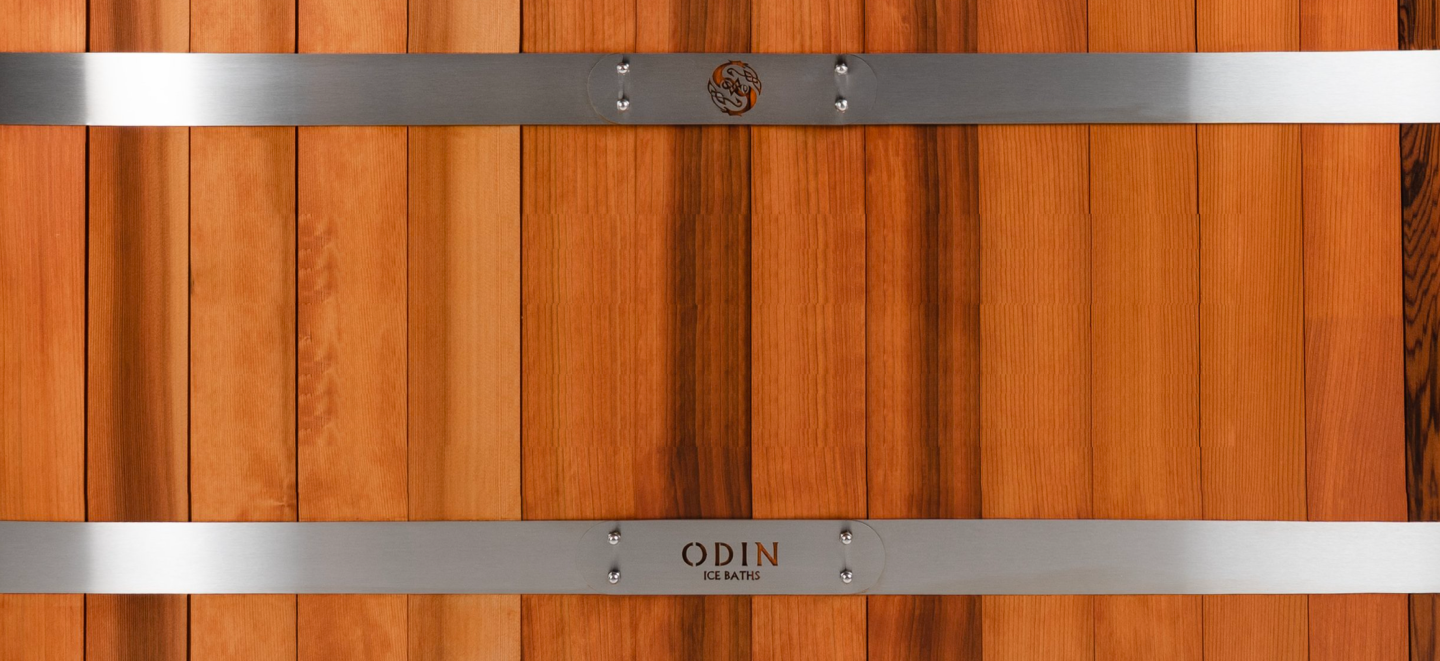 HANDMADE FROM QUALITY MATERIALS
The Odin is handmade in our small family run factory from the highest quality materials. We use 316 stainless steel and clear western red cedar. We start with a huge coil of steel and a pile of wood and create the Odin you see today by hand!
"The Odin is a spa-like option for ice bath lovers who want some extra luxury. It's equipped to maintain it's own filtration and sanitation, plus it has a digital module to set your preferred temperature. Yeah, this bath is legit."
"Constructed with cedar wood and created with a fully automated filtration and sanitation system, this cold plunge tub is built to last. Plus, it requires very little electricity to use, and minimal maintenance. You can leave it on 24/7, and it will use the same amount of power as a large freezer. Even better? It's no louder than a standard household refrigerator."
"This is really gonna shock your system! "
THE ODIN STORY
"I was born with a terminal illness and given 10 years to live. It has affected every hour of my life. One of the things that helped me battle the odds was saunas. The day I decided to add an ice bath after my sauna was the day I felt like superman"
- Jono James, Founder & Designer
LEARN MORE ABOUT JONO'S STORY
< Customer reviews >
"I searched high and low for the best ice bath and odin is the only ice bath with fully automated inbuilt ozone filter/sanitisation and temp control down to 0 degress"
Odin Dual
- Kira Love
"By far the best-looking plunge in the business"
Odin Original
- Heidi B
"The OdIn original has been the best asset to not only healing from injuries, recovery and stress resilience. It has greatly helped with my breathing and desensitizing past sternum surgery trauma. I highly recommend the team and the amazing product!"
Odin Original
- Caroline B
INTERESTED BUT HAVE MORE QUESTIONS?
Check out our full FAQ! page or enter your details below to get in touch.